Strategi Percepatan Peningkatan Kualitas Data Pertanahan di Kantor Pertanahan Kabupaten Karanganyar
Keywords:
PTSL, Strategy, Land Data Quality
Abstract
The improving of land data quality of land data is one of the objectives of the Complete Systematic Land Registration (called as PTSL). The land data quality that was originally in the KW 4, 5, and 6 was upgraded to KW 1. However, there are many land offices experienced a number of problems. The Karanganyar Land Office on PTSL 2019  has become the one of an office that capable of working on improvement data quality activities with large volumes, namely 46.976 parcels. This study aims to determine the strategy that used and the validity of the land data. Through a sequential mix method with an exploratory approach, it was found that Kantah Karanganyar is applied the right strategy. This is indicated from the number of the increasing land data quality and 86% of 60 samples have a good validity.
Downloads
Download data is not yet available.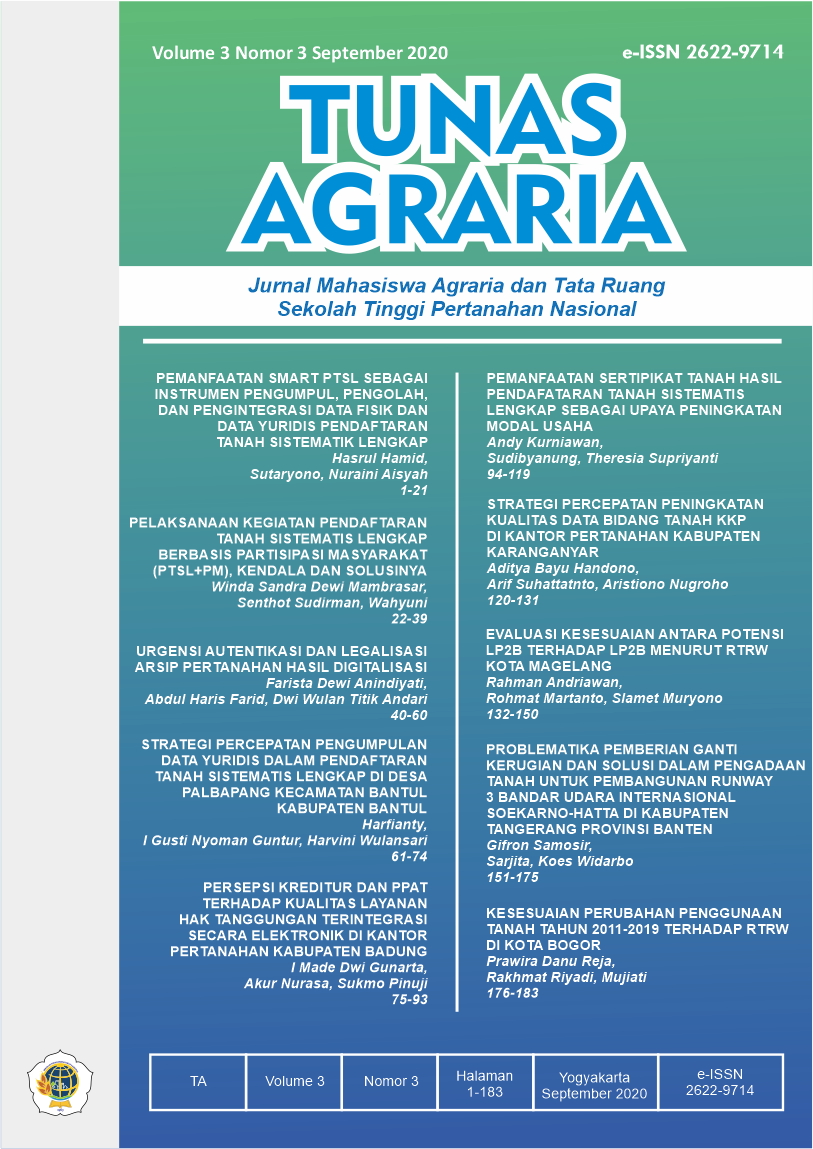 Downloads
How to Cite
Handono, A. B., Suhattanto, M. A., & Nugroho, A. (2020). Strategi Percepatan Peningkatan Kualitas Data Pertanahan di Kantor Pertanahan Kabupaten Karanganyar. Tunas Agraria, 3(3). https://doi.org/10.31292/jta.v3i3.125